Alpheios Translation Alignment Editor
The Alpheios Translation Alignment editor allows you to create word-by-word alignments between two texts.
No Login Required, data must be downloaded to be saved.
Login required, user data and collaboration/editorial review options available. Instructions

Alignment Corpora
Alpheios Embedded Alignments
The following texts demonstrate how alignments can be used to enhance a text using the Alpheios Reading Tools.
Standalone Alignments
These corpora provide examples of texts that have been aligned using the Alpheios Alignment Editor.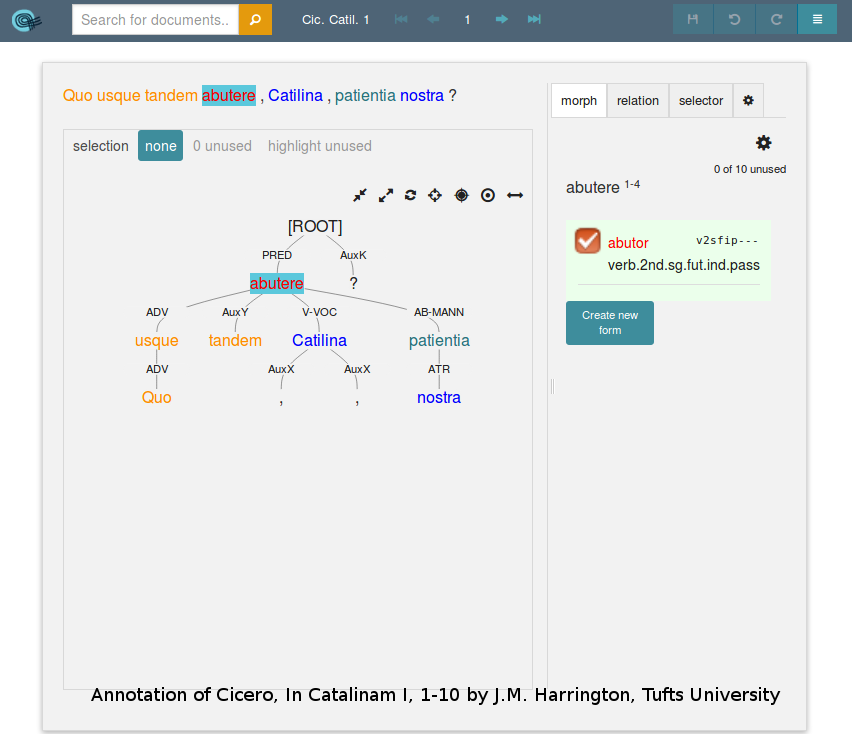 Treebank Corpora
Trees in the Alpheios Corpus
Several texts in the Alpheios corpus have been annotated with treebank data.
Treebank Data Collections
The following Treebank data collections have been annotated by scholars using the AlpPhoto by Senne Hoekman from Pexelsheios and Arethusa Treebank Editors
Alpheios Prototypes
Poetry
The Alpheios Poetry Prototype uses the first phrase of Homer's Iliad, read by Stanley Lombardo to demonstrate our vision of learning through the experience of poetry.
Text Analysis
The Alpheios Inflection Frequencies Prototype demonstrates analyses of the frequency of inflections in the Iliad and the Odyssey. The Odyssey analysis makes use of treebanked data. Frequency data is linked to individual occurrences in the texts.